Football fans around the country get ready for that first Sunday in February. It's the Super Bowl. Even if your favorite team didn't make it, the fun of a Super Bowl party is still in order. Get planning early this year with great invitations, fun decorating ideas and good menus.
Super Bowl Party Invitations
Since the day, date and time are all set for you, you just need to pick your invitations to get your party planning started. Sending invitations for any party is a nice consideration for your guests. They have a physical reminder to put on the frig, in their calendars or even give to the spouse. Nobody calls you forgetting the time or other details.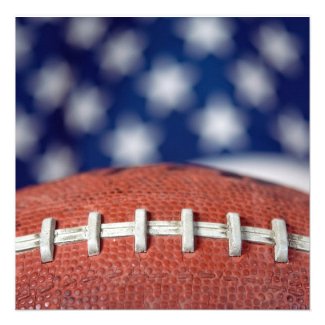 Super Bowl Party Personalized Invitation
by
dryfhout
Available from Zazzle
Click for Details
Super Party Super Bowl Invitation
by
Westerngirl2
Available from Zazzle
Click for Details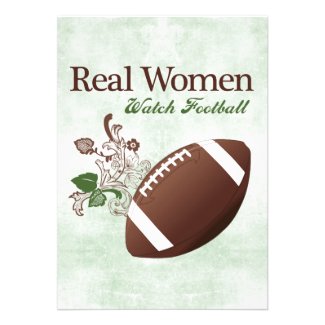 Real women watch football personalized invitations
by
OutFrontProductions
Available from Zazzle
Click for Details
Decorations for Your Super Bowl Party
Football decorations of course, are in order. If your team makes it into the big game, using that color scheme for your party decor is perfect. Otherwise, good color combinations for football parties are green for the field, brown for the football itself, and white for the line markers.
For Super Bowl parties, using mini-footballs around the buffet table makes a great way to decorate. If you pick the soft version, you may even let your guests toss the balls around during the commercials. Be sure to remove any breakable items from the party room, just in case.
Make use of football serving dishes to add to your decor. Simple things like chip and dip sets and field serving platters will go along way for your decorations.
Football Super Bowl Party by SRF Personalized Invitation
by
sharonrhea
Available from Zazzle
Click for Details
Menus Options for a Super Bowl Party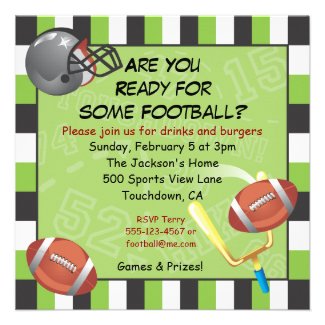 Football Party Invitation for adults or kids
by
McBooboo
Available from Zazzle
Click for Details
Unless you are planning a sit-down meal during half-time, most of your menu choices will be finger foods. You want your guests to be able to cheer the great plays and having eating utensils to deal with isn't wise. You also want foods that don't necessarily need a plate. Imagine a great touchdown and some of your guests jumping to their feet in excitement. Who wants to clean up their plate of food that has been dumped on the floor?
Always, I place my buffet table in the same room where the game is being watched. That makes it easier for my guests to just grab a snack item while still watching the game.
One of my favorite sites to find good recipes for Super Bowl foods is Food Network. The recipes are easy and fun. Easy is required for me, since I want to watch the game as well.